EWS: How It Can Affect Your Banking
Daniel Long
Updated Jun 05, 2022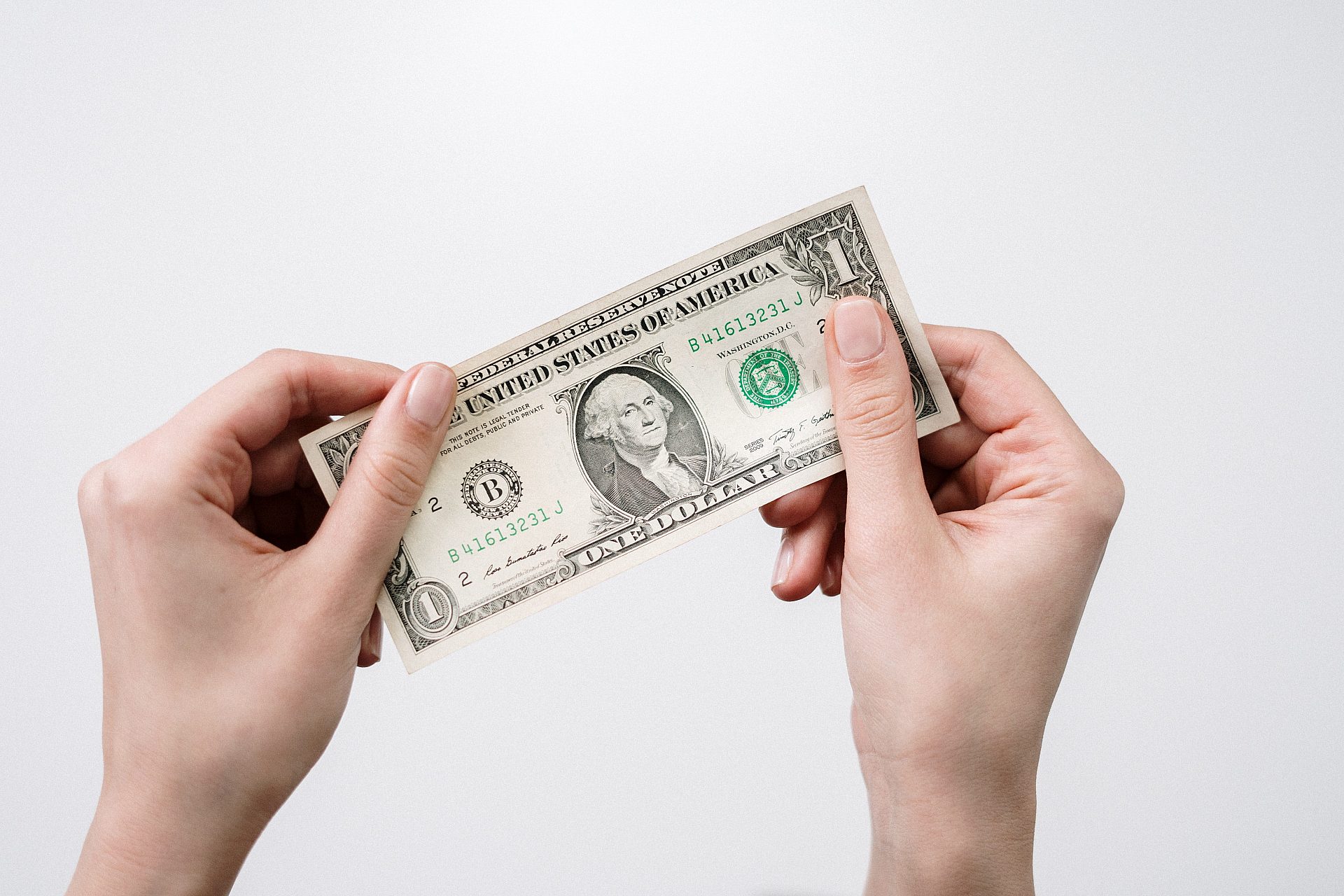 Probably, several times in your life you have been denied a bank account, and you were left wondering what exactly went wrong. Although there can be several options, one of them could be the EWS (Early Warning System).
The name of this company is Early Warning, but it is often referred to as:
EWS
Early Warning
Early Warning Service
Early Warning Services
Early Warning System
Early Warning Systems
For this reason, you may have difficulty finding its official website. Here is the link.
In many cases, ordinary people are not even aware that there is such a company as EWS. They find out about it by accident, for instance, when they get a denial of service. Like this Reddit user.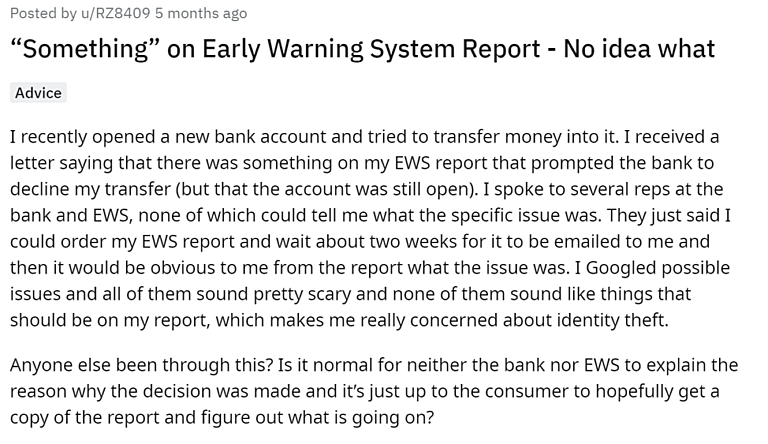 EWS is one of the risk detection services It works just like ChexSystems but it serves fewer banks. These services help assess the potential risk involved if an account is allowed to be opened. There can be many goals behind this, which may include but are not limited to fraud prevention, the balance of payments, etc.
In fact, banks and credit unions base their decisions on whether or not they get a positive review of their prospective customer.
If you think that you have a case of EWS, then this article is here to help you out. Keep on reading to find out what are the implications of EWS and how it can affect you and your banking. This article will take you through the details of what EWS is and how you can deal with it.
What is Early Warning System?
Early Warning Services LLC was founded back in 1990. The company originally presented itself as a deposit risk management solution. In the 2000s, EWS added fraud data sharing and account fraud detection services.
The company's motive is the same as that of any other reporting service – to help the financial institutions to identify potential risks involved with new consumers. If someone's application is considered too negative and risky to be allowed based on the reports received, the application is denied and it can or cannot be allowed in the future depending on the circumstances.
If you know about TeleCheck and ChexSystems, then you can relate to it much more easily. EWS is an initiative of large banks such as Bank of America, Wells Fargo, and JP Morgan Chase. However, it is important to note that it is not a competitor of ChexSystems or other reporting agencies. Rather it is an additional layer of security that banks have planted for themselves.
EWS is specifically put in place to identify those individuals who have committed fraud. Now, we know that the term fraud has various connotations and you can get flagged for fraud even if you tried to cash a fraudulent check given to you by someone else and that is precisely why we have written this article to help you out if you ever run into such conditions.
You can get into a problematic situation without being aware of anything at all, like this forum member.

As much as this process is helpful for banks to screen out risky consumers, it is extremely frustrating for individuals. But you don't need to worry as we will tell you the ways to avoid being on the EWS list and even clear your record if you are on the list.
How Does EWS Screening Work?
EWS is a service that banks subscribe to and pay to use it. The service screens the new applicants and sometimes also the current account holders as well to identify risks involved in new ventures and the ongoing ones.
Screening may include the following:
Counterfeiting
Altering checks
Fraud
Account abuse
Check Kiting
Verifying identity
Verifying account ownership
The scary thing is that you are getting screened and you don't even know about that. For example, you can be screened over the phone, online, and even at the teller.
It is important to note that EWS doesn't screen for your credit history rather it screens your overall past behavior regarding banking. It scoops out information from many sources which may also include other financial institutions and other third parties as well.
The data they normally scrutinize is regarding your deposit accounts and how you used them in your past which is very similar to the ChexSystems. EWS presents an unbiased report that is to say that it does not only focus on the negative points rather it takes an overall look at your activities which may be deemed to be positive and negative as well. Extra care is taken to ensure that the process presents accurate data.
With that being said, the report is not a final verdict. You can dispute the accuracy of the report and file against the items you believe to be inaccurate. We will get to that shortly. So, look at the bright side. The EWS report doesn't necessarily result in approval or denial. Instead, it focuses on risky behavior from potential consumers and helps the banks provide those products to the customers which are right for them and deny those which can pose risk to the institution.
But do not take it lightly as well as an EWS can easily affect you in getting access to the bank. Therefore, it is very important to know how it affects your banking.
How Can EWS Affect Your Life?
The worst that can happen to you is that you can be denied access to a bank account because of an EWS. Sometimes, you may also have to close an opened account as well if you get negatively screened by the EWS.
There have been customers whose accounts were closed right after they were opened which was caused by another department that was using EWS services. Checks can also get denied if something negative appears on your EWS profiling.
Now it is true that not all the people using banks are plotting money laundering schemes or making counterfeit currency, but EWS runs on AI software that can screen you based on the activity regardless of what you were aiming to do. These are machine errors that can be corrected by filing a dispute. That is the reason why sometimes you can get a hit just because of something very negligible and is due to an error. There can also be discrepancies, for example, you may owe a small fee to a previous bank and that point can still stay on the EWS system even if you paid the fee with a fine.
If this is giving you trouble, then there is an easy alternative. There is a thing called the 'second chance account' which many banks offer. These are low-risk accounts that are offered by many credit unions as well as banks. There may be some higher fees and other requirements plus a lack of features. But it is a good way to start clearing your report.
What Is the Difference Between EWS, ChexSystems, and TeleCheck?
Different companies and reporting agencies are reporting to the banks and most of the time it is very cumbersome to keep a track record of all of these. Therefore, it is important to know what kind of reporting services your bank uses. There are a number of them. Some banks use EWS, and others use ChexSystems or TeleCheck. Most of the banks are using ChexSystems nowadays.
The difference between other reporting agencies and EWS is the way your information is reported. EWS provides raw data in a simple form and leaves it to the bank to assess it to make decisions. ChexSystems however assess the data and provide their summary with the report.
TeleCheck goes one step further and provides risk assessment in the form of a risk score with its form. All these agencies work almost the same but it is the way they report your financial activity, which is different.
So, it is important to know which of these services your bank is using and then file disputes according to the rights provided to you by law.
How Do You Access Your EWS Report?
If you have been denied access to a bank account then you have the right to get a free copy of the report from the reporting agency.
If you want to receive a copy of your report, you can either contact EWS directly or you can also visit their website to print an identification form yourself. Then, all you have to do is to create an account and submit it through electronic mail or send it directly to this address:
Early Warning
Attn: Consumer Services Department
16552 N. 90th Street
Scottsdale, AZ 85260
You can also fax the form to (480) 656-6850.
If you want to phone them, you can contact EWS at this number +1 (800) 325-7775.
How to Dispute Your EWS Record?
Before you start disputing your report, you should find out who is to blame for the bad record. If you find any references to banks and other financial institutions that you owe, there is no point in filing a dispute. Nothing good will come of it, you will just waste your time. People often don't realize that and tend to remove bad records without any success. Example: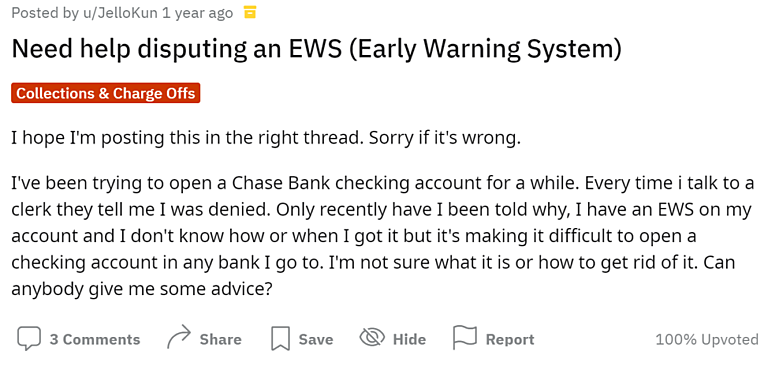 On the other hand, if you have reviewed your EWS record and actually found some inaccurate information, it is always your right to file a dispute.
Do remember however that if the information is correct, it may and will be difficult to remove it.
On the other hand, if the listing is referring to unpaid fees that have been paid but with a fine, you may remove them easily. There is some basic information that you need to provide. You will have to provide your:
Consumer ID number provided by EWS
Account number
Other information regarding your account
Reasons for filing dispute
Reasons you believe the report to be incorrect
Relevant details of the account that is in concern
Any other supporting documents that establish your claim
You should be able to see the results within 30 days and if your request has been granted then you should see negative points on your file removed. In that case, congratulations and go apply for a new account.
If your request has not been accepted, then you can file a review. This is the last resort and doing this allows the bank to exercise their judgment to review your application in detail. If you still don't get access, then it is time to mend your reputation through other means.
I'm a Victim of ID Theft? How Can EWS Help Me?
If you requested your report and found some records that don't look right, you may be a victim of ID theft. Comparitech conducted a study and reported that account takeovers saw a huge increase in recent years. In 2020, total identity fraud losses amounted to $56 billion. This is confirmed by FTC reports: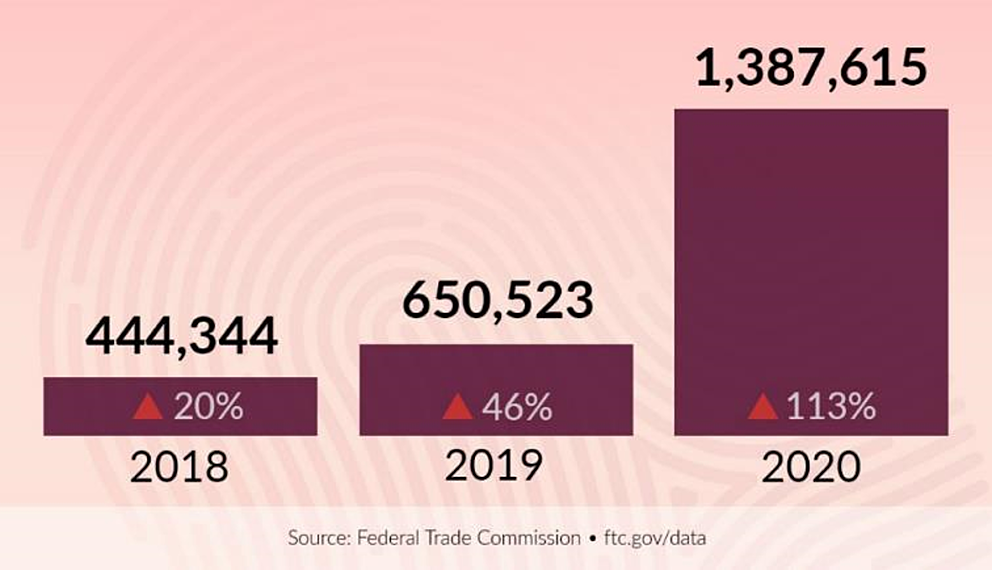 (Credits to AARP)
EWS does not charge a fee for investigating disputed information. A dispute must include your consumer ID number, descriptions of a specific piece of information that is incorrect, a detailed description of why you believe the information is incomplete or inaccurate.
It is important to add copies of all supporting documents for each dispute. Be sure to contact EWS as fast as possible. Also, contact your bank. Report the fact that you have been victimized.
What Is an Early Warning Deposit Score?
It would be quite difficult for banks, credit unions, and other financial institutions to analyze the reports that EWS provides to them. Some customers have dozens of different records. How do you determine a customer's reliability in such a case?
That's why Early Warning System developed its own system to quickly evaluate a customer. It's called an Early Warning Deposit Score.
This score is an average value, which gives the bank clerk an idea of the overall information at a glance.
The score ranges from 495 to 1000. Usually, customers find out about this score by accident when they receive a rejection from the bank mentioning the reason.

The higher it is, the better. Unfortunately, EWS doesn't provide any information on what is considered a good or a bad score. The company simply mentions that such a number exists, but provides no explanation on its official website as to how it is calculated.

It is important to know that an Early Warning Deposit Score doesn't affect your credit scores that are generated by Experian, TransUnion, and other consumer reporting agencies.
Are There Any Non-EWS Banks?
Yes, there are multiple banks across the United States that don't work with EWS. They are called second-chance banks. We have a long and detailed article about them. You can find it here: 'The Best Second-Chance Bank Accounts'.
The problem, though, is that second-chance banks typically work with other consumer reporting agencies. In this way, it makes no sense to jump from one bank to another.
EWS, TeleCheck, and ChexSystems are different companies, but, in fact, if you experience problems with EWS, you might turn to a non-EWS bank, but will be rejected because it works with ChexSystems or another consumer reporting agency.
But still, if you do not have any problems with other agencies, it makes sense to look for second chance banks. Here is a brief overview of the banks that don't work with EWS:
Bank of the West is a regional financial institution that is a part of the BNP Paribas family. With over six hundred branches in the Western United States and Midwest, it serves hundreds of thousands of customers. You can open a checking account, savings account, buy certificates of deposit, apply for different credit cards, loans and open an investment account.
BBVA USA is one of the best second chance banks across the United States. It offers checking and savings accounts for different types of customers including those experiencing serious financial difficulties. With it, you can apply for an account and upgrade to a regular version in several months.
Navy Federal Credit Union is a reliable financial institution serving over 10 million members. It is considered the world's largest credit union, larger than some banks.
Remember, while becoming a client of a bank that doesn't use Early Warning System does make sense, you should be looking for an opportunity to use your account and improve your bank history. For example, BBVA offers an opportunity to apply for a second chance account and upgrade it to a regular option in case of proper use.
Frequently Asked Questions
What is Early Warning Services (EWS)?
EWS is a company that assists financial institutions such as banks, credit unions, and others by helping them detect and prevent fraud associated with payment transactions and bank accounts.
What is reported to EWS?
Forgery, fraud, counterfeiting, check alteration, and other data. Also, this includes checks bounced at retailers, unpaid fees from overdrafts, consumer-initiated security freezes.
What banks do not use EWS?
Chime, Renasant Bank, N26, BBBA USA, and others. It is important to remember that if a bank doesn't use EWS, it may work with ChexSystems or TeleCheck. In this way, it is always better to take proper care of your consumer report rather than search for alternative options. For more information, read our article 'The Best Second-Chance Bank Accounts'.
Does Chase Bank use EWS?
It's quite an interesting question because Chase is a part-owner of Early Warning Systems. So, while there isn't any clear evidence that Chime uses EWS, it can be assumed that it does.
How do I get out of Early Warning System?
You cannot just opt out of EWS. The reason is that according to the FCRA (Fair Credit Reporting Act), the company has the right to provide consumer reports to different financial institutions whether you want it or not. It is not required to ask for a written or any other permission from you. The best way to get out of EWS is just to remove bad records from your report.
How long do you stay on EWS?
In most cases, negative information remains for five years. But under the FCRA, some pieces of negative information may be reported for seven years.
How do I fix Early Warning Services report?
You have two options. The first one is getting in touch with a bank or credit union that reported you. The second one is filling a dispute. You can do it electronically, by contacting their consumer call center, or by mail.
What happens if you get reported to Early Warning Services?
EWS will add bad records to your report. It is required by law to verify all information it receives from its partners. The next time you go to another financial institution to open an account, it may ask for your report and immediately see bad records.
What banks own Early Warning?
Wells Fargo, PNC Bank, Ally, US Bank, Navy Federal Credit Union, BB&T, Bank of America, Chase, and some others are known as owners of EWS. That they own this company doesn't mean that they don't work with other consumer reporting agencies. They may use ChexSystems or TeleCheck to verify customers' applications.
Does Early Warning System affect your credit score?
No, there is no way your Early Warning consumer report, even if it is really bad, could affect your credit score. Reporting agencies such as Equifax, TransUnion, Experian use their own ways to verify customers.
Final Words
Early Warning Systems (EWS) should not be your enemy. If you're living in the United States, your financial behavior is constantly screened by various consumer reporting agencies. You have a credit score, a deposit score, other scores that you might not suspect exist. Just request your reports from different consumer reporting agencies once a year to make sure there are no negative records. It's free.
In this way, you can use banks and other financial institutions without having to worry about being rejected one day. If you are turned down, follow the recommendations in this article, and you will succeed!
References