ChexSystems: Frequently Asked Questions
Daniel Long
Updated Oct 03, 2021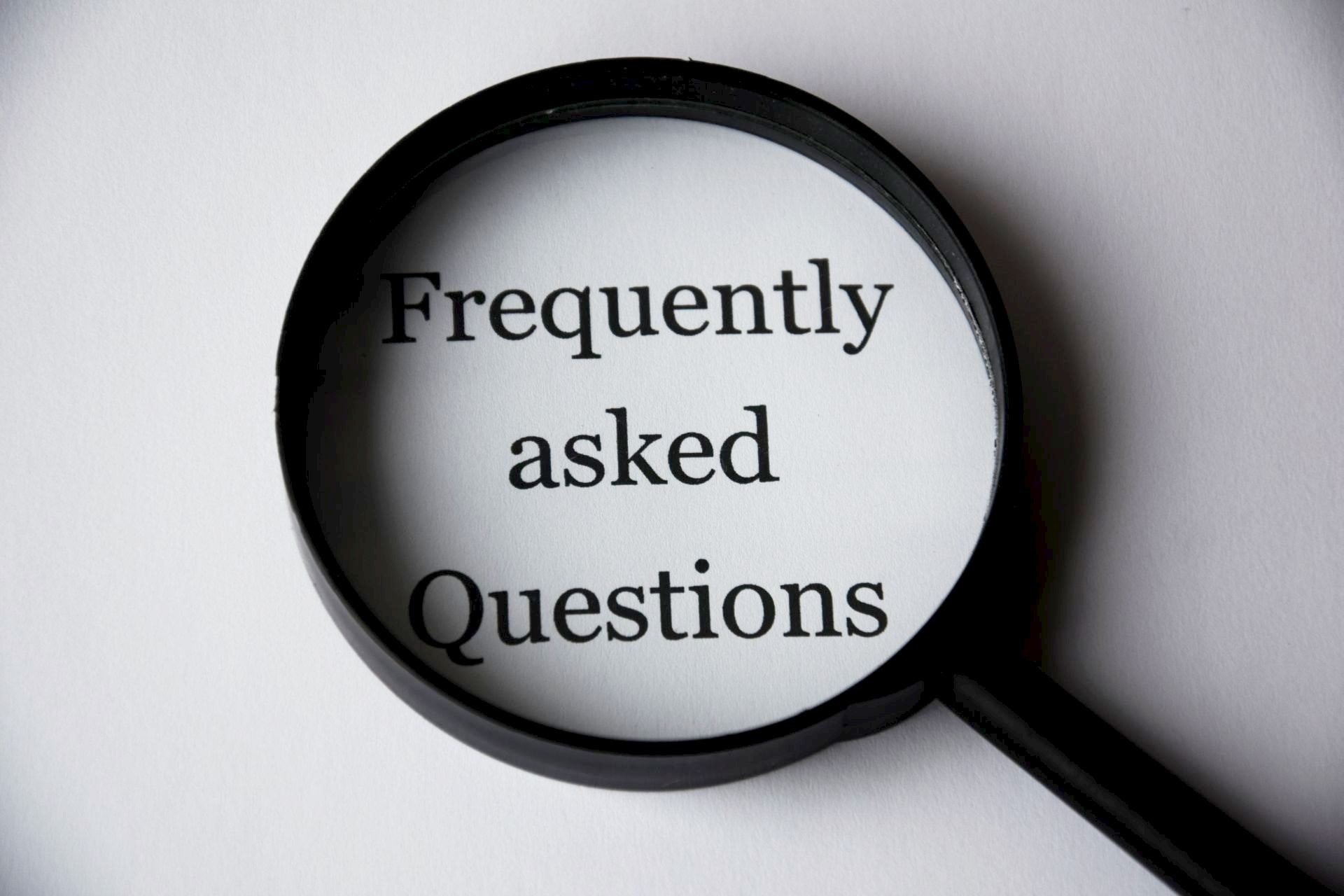 ChexSystems is a consumer reporting agency that works nationwide. It operates under the FCRA (Fair Сredit Reporting Act). ChexSystem has credible information that is a contribution of their clients regarding their savings accounts and closed checking accounts.
What is ChexSystems?
ChexSystems collects data from banks which gives insights into consumer behavior regarding finance management. Being under the FCRA radar, this institution works nationwide and provides financial services to financial institutions such as banks, credit unions, and other companies.
The primary purpose of ChexSystems is to provide insight to the financial institutions so that they can assess the risk of opening an account. There are many questions about ChexSystems regarding how it works, what the implications of the ChexSystems report on your account approval are, etc. This article has covered these questions in great depth.
Is ChexSystems Similar to a Credit Bureau?
Unlike a credit bureau, which reports on your credit, ChexSystems reports on your deposit account and gives insights to the institutions of the risk that a potential consumer can pose owing to the negative behavior of finance management on part of the consumer.
Who Can Access My ChexSystems Consumer File?
As ChexSystems is governed under the Fair Credit Reporting Act, they have legislated it to ensure that the consumer's information gathered through the established procedures is well under the ambit of law and is done accurately and fairly according to the consumer's privacy rights. You have the right to ask for the disclosure of your consumer report anytime as provided in the FCRA. According to the FCRA, a consumer report can only be disclosed to the person or entity that has a legal right to that information which means that it can be disclosed only for legitimate use.
Some of the examples as to what constitutes a legitimate use:
Whatever you wrote under your instructions to have the report for yourself
You have initiated a business transaction
Federal Grant
Pursuance to the order of a court
Determination for child support
Application for a license
Application for a benefit provided by the government when financial responsibilities are in concern
How Do I Contact ChexSystems?
You can either reach out to them through the options provided on their website or contact them directly at 800-428-9623.
How Well Does ChexSystems Handle Online Security?
ChexSystems pays close attention to private information and has taken steps diligently to ensure maximum security. All the transactions are done through Secure Socket Layer better known as SSL or Transport Layer Security (TLS) for the encryption of internet transactions. This makes it safe to transfer your personal information to them on the internet.
How Long Do You Stay on the ChexSystems File?
Currently, ChexSystems retains your record and all the reported information for a maximum period of five years unless the source that provided that information requests for early removal. In that case, ChexSystem is bound by law to remove that information.
When Will the Account Report Be Removed if My Account Is Already Paid?
The source which provides the information is not obliged by the law to remove an accurate report of misuse of the account even if the account is paid. But it is obligated to alter and change the composition of the report once the account gets paid or is settled within the date.
How Can I See What Is in My File?
You can always request a copy of your report directly from the ChexSystem's website.
Can I Communicate with ChexSystems on Behalf of Another Individual? If So Then How?
If you are not the person whose report is in concern and you are someone who is reaching out to the ChexSystems on someone else's behalf who is not a minor person, then it is possible to do so. However, there are a few formal requirements you need to complete.
First, you need to send the request by mail or by fax
You must include a notarized Power of Attorney
If that is not possible then include a notarized copy of instructions written and signed by the person on whose behalf you are submitting a request
If I Need Information Regarding a Minor Child, How Do I Go About Communicating with ChexSystems?
If you are submitting a request on behalf of a person who is a minor child then you can request it through mail or by fax. Following documents must be attached with the application:
Copy of birth certificate of the minor
Copy of minor's social security card
Copy of guardian's driving's license or state identification card
Proof of address of the legal guardian which can include bills or another official document that bears the address
If your name does not appear on the birth certificate then it is necessary to send some other proof of guardianship. It must be an official or legally binding document
What Do I Do if I Have to Dispute Information?
As a consumer, you have the right to dispute any information which you believe to be incorrect or incomplete. Please use the following link, submit your dispute, to get your information. If you want to dispute information regarding your driver's license, then you can refer to this link: Contact your State DMV.
How Do I Add a Statement to My File?
Here is a link to submit your statement: submit your statement. You can check if you are entitled to submit a statement to your file and you can describe the nature of your dispute.
How Do You Opt Out of Prescreened Offers of Credit? Are All Consumers Subject to Prescreened Offers of Credit by Default?
According to the Federal Fair Credit Reporting Act (FCRA), the credit reporting agencies have the right to include the name of their file lists that can be used by the creditors or the insurers to provide you with pre-screened offers of credit that you didn't initiate.
While they have the right to include your name on the file, you also have the right to opt out. This prevents consumer reporting agencies like ChexSystems from adding your credit file information for their prescreened offers. When you opt out, your name and address on the list will be removed.
You can opt out by reaching them nationwide at 888.567.8688 and if you want to opt out of the ChexSystems you can reach out to them at 877.678.6885. You can also submit an online request to opt out of the pre-screened offers on their website.
If, however, you are under the age of 21, you will not be considered for the prescreened offers. If you do however want to be considered for the pre-screened offers, you will have to provide your consent. By law, it is required that you provide your consent expressly written and signed by you. You can send your request at Inc. Attn: Consumer Relations at 7805 Hudson Road, Suite 100, Woodbury, MN 55125.
How Do I Submit a Complaint to ChexSystems?
You may submit a complaint to ChexSystems, Inc. by reaching out to them at:
Mail
ChexSystems, Inc.
Attn: Complaints
7805 Hudson Road, Suite 100
Woodbury, MN 55125

Fax
602.659.2197
How Do I Reach the Consumer Financial Protection Bureau?
Here are the contact details for the Consumer Financial Protection Bureau:
| | |
| --- | --- |
| Mail | P.O. Box 4503, Iowa City, Iowa 52244 |
| Telephone | 855.411.CFPB (2372) |
| Español | 855.411.CFPB (2372) |
| TTY/TDD | 855.729.CFPB (2372) |
| Fax | 855.237.2392 |
| Online | www.consumerfinance.gov/complaint |
How Can I Tell if My Online Session Is Encrypted?
It is very easy to see whether your online session is encrypted or not. There is a lock icon that appears on the top of the address bar. Click it, and you will see HTTPS secured protocol. That way you can assure that your session is encrypted.
Why Did ChexSystems Decline My Account?
ChexSystems does not have the authority to approve or decline an account. ChexSystems just provide a report based on what the financial institution you are working with decides to approve or decline your account.
Why Do I Have to Provide My Personal Information, Like the Social Security Number and Driver's License Number?
ChexSystems asks for this information to ensure the identity of a person. Before ChexSystems files a report, it makes complete and accurate research so that in the future, they can provide you with accurate information that pertains to you.
What Does It Mean 'by Identifying Information'?
Identifying information is a name or a number that can be used to identify other information, alone or when combined with another piece of information. This information is used to identify:
SSN
date of birth
name or official driver's license issued by the state or government
government-issued passport number
alien registration number
taxpayer number
your biometric data like fingerprint or retina and iris data
any other representation that represents physically, your UEI number, routing code, address, or telecommunication number
Why Does My Consumer Report Only Show the Last Four Digits of My Social Security Number, Driver's License Number, or Account Number?
This is a security measure and is a kind of masked protection to protect the privacy of your information. Should you need a copy of your data, please submit to ChexSystems a request to have unmasked data with clear information as to what kind of data you want to be unmasked.
Why Can't I Get a Copy of My Spouse's Report?
By law, it is required to communicate directly with the individual whose ChexSystems report is in concern. ChexSystems strictly adheres to this privacy policy as a part of consumer privacy protection. To communicate with someone who is acting on behalf of that person whose report is in concern, ChexSystems requires you to submit a notarized power of attorney or a detailed copy of instructions written and signed by the consumer. That is the only way ChexSystems can disclose any kind of information.
How Do I Fill Out Forms Electronically?
If you want to fill out the form electronically, download the file to your device, fill it out, and complete the form with all the requisites. Save the file, and after that, you can print the saved copy, mail, or fax it.
What Rights Do I Have?
What are my rights as a consumer under the FCRA?
The FCRA has a summary of consumer rights published by the FTC. You can find this information by checking the following link - ChexSystems FCRA Summary of Rights
What rights do I have if I am a victim of Identity Theft?
If you are a victim of Identity Theft then you can visit this link to have a summary of rights in case of Identity Theft Summary of Rights. Identity Theft is considered theft of your personal information which is being used by someone else pretending to be you. The person who has stolen your identity can have access to your name, SSN, date of birth, and any other information that identifies you.
An easy example of this would be someone who is pretending to be you can use your information to get a loan in your name or open a credit card account. If you believe that you have been a victim of Identity Theft, then you have been provided rights under the FCRA. Here are your rights to help you recover from identity theft:
You can request the reporting agencies nationwide, report them the account, and ask them to place a fraud alert on your file.
You can obtain free copies of your file with all its information.
You have the right to obtain any kind of documents or information about transactions made fraudulently or accounts that are opened in your name.
If you believe that something on your file is reported because of that fraudulent activity, then you can report the credit reporting agency to remove that information from your file.
You can also prevent other businesses from using your information and reporting your information that you believe is a result of Identity Theft.